Your website is your Online Business Card and the way to leave a First Impression with impact.
ALL-IN-ONE SOLUTION FOR REAL ESTATE
Real Estate Websites
Fully integrated in Optima-CRM:
Fast | Beautiful | Modern | Affordable | Safe
When choosing for Optima-CRM to manage your business completely means that it should flawlessly integrate with your website(s). We can integrate CRM with any design and recommend that the engine driving the website(s) is potent and lightweight at the same time.
Our websites (over 500 built thus far) apply the latest technologies to offer a truly unique experience to your visitors, whilst being compatible with the newer and the older browsers and operating systems, including any mobile device...by default. Our sites are  made so that search engines can easily read the code and allow you to properly apply SEO to rank in search engines like Google.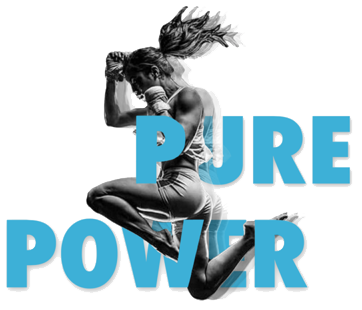 Available options websites integrated in CRM:
Made-to-measure: the solution for the most demanding companies where we create a custom design from scratch and with any option you can imagine.
Based on a model: we design a unique website starting from one of our prime models cutting down on cost and implementation time.
Using a model as-is: perfect if you want to be up and running in no time!
Rent a website: choose any of our models and update colours and minor elements. Rent it as you go!
Free website: completely free usage of one of our model sites, hosted on our domain + free usage of Optima-CRM.
MORE THAN 500 WEBSITES DELIVERED
Experience that counts in building
Real Estate Websites



Buy or get your free, rented, or financed website!
Rented Websites
Pay-as-you-go
Ideal for very small businesses starting up that don't have the budget to have a website designed, yet want to hit the ground running. The same high-end technologies we use in all our pro-sites are also used for our rental sites, thus you're instantly running with the best!
Free Websites
It doesn't get any cheaper than free!
We are convinced that when you see it you will believe it and therefore we give it to you absolutely free...and not only your professional website, but also access to your own agency in Optima-CRM where you can manage your website from A to Z as well as your clients and enquiries.
Model Websites
Benefit from one of our awesome model sites!
Model sites are not templates, they are base models to mold your unique designed website from. It allows you to have a top-notch website yet without breaking the bank. Using the existing building blocks saves time and money getting you live faster and more economical.
PAYMENT METHODS
Solutions that truly work for you!

Delivering ways to adapt to your needs and possibilities:
Purchase your site at once
Purchase your website and benefit from the lowest price possible. We calculate the price of your website together using our transparent website calculator and you pay 50% at the start of the project, and 50% at the completion of the website. All of our websites carry a 60 days full warranty for any issues that might be encountered post go-live.
Your website can be based on an existing model, or be built from scratch based on a custom graphic design.
If you have an existing website of which you want to maintain the design, yet benefit from a newer technology driving the site and integrating fully into our CMS (Content Manager) inside CRM, we can also work based off of the HTML design you hand us.
Spread payments via our Web Financing solution
OptimaSys self-finances your website whereas you pay an initial start-up fee, followed by 24 small payments, after which your website is fully yours. The big advantage is that you do not have to come out-of-pocket from day one and can conveniently spread payments over 2 years.
Besides financing the transaction, all the other conditions and possibilities are the same as if you'd purchase your site at once. Financing simply adds a very attractive flexibility to obtaining your website.
Additionally you don't need to qualify with any bank or financial institution making it a fast and smooth process.
Pay-as-you-go: rent your website
Renting a website that is fully integrated in CRM and built in the same advanced technologies is ideal for very small businesses or start-ups who still have to find their place in the market place.
We have a series of websites that you choose from and for each of the sites you can update colours, your logo, add or remove pages, menus, and of course their contents in two languages from within the CMS (Content Manager) in CRM.
You pay a small start-up fee and then a small monthly rental fee that includes the usage of the website on your own domain, professionally hosted on our servers, and fully integrated in Optima-CRM.
Pay nothing: FREE website & CRM access
We believe in our solutions 100% and are willing to give to you for FREE so you see it for your self. And you don't only get your free website, you also get free access to Optima-CRM and see why it was awarded Best Real Estate CRM worldwide in 2018!
Choose one of our templates, select the colour scheme, upload your logo, and configure the rest of the website straight from within CRM through the integrated CMS (Content Manager).
Your site will be instantly published and working so that you are instantly visible online and web enquiries create leads in your CRM automatically. Why wait any longer? It's absolutely free and easy: get yours now!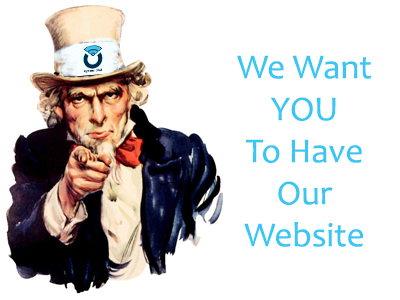 Compatible with any operating system, device & browser

Don't worry about technologies...we got you covered!
Our websites are compatible with any device, any operating system and any browser. Whether you prefer Windows or MacOS, use a PC or a tablet, or on-the-go with a smartphone, our websites adapt to your needs.
Our websites are platform independent and will run just fine under any operating system, whether it's Mac, Window or any other OS!
Our sites are fully responsive by design and look beautiful on all screensizes and devices, whether desktops, laptops, tablets or smartphones.
Whether a visitor prefers Chrome, Firefox, Opera, or Safari, our sites are compatible with any browser...your visitor chooses.
Furthermore thanks to our hybrid technologies, not only end-users benefit from the maximum compatibility, also search engines can perfectly read your code and therefore SEO (search engine optimisation) is possible.
Ask your questions

How can we help you?
If you would like to schedule a free demo, just let us know when works best for you: