Website Models versus Templates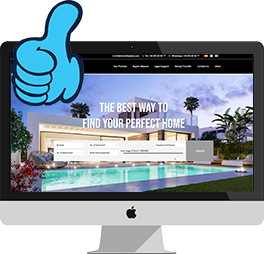 Models are base structures that serve to accelerate the development of a website where we use its engine to mold and create the website with its unique characteristics and design of your choice.
We are frequently adding new models offering even more options to choose from to fit your business.
As they are not templates and not made in WordPress, it's possible to choose elements of a model, changing others while going far beyond just changing colours. All our websites are integrated into Optima-CRM where you can update all elements via a content manager (CMS) (menus, pages, translations and all the contents).
Note that there is no limit in how many pages you add, and however you setup the menu!
Some of the sites will also be available as-is for rent, whereas equally the content manager (CMS) will be available to make many updates.
Preview our models below:
Optima-CRM as your Central Management Solution
All our websites are fully integrated with our award-winning CRM solution, designed to manage your business internally and externally.
CRM or Customer Relationship Management goes way beyond managing your clients & property owners, sales and rental transactions, contracts, websites, portals, and marketing campaigns.
Learn also more about our All-in-One solutions for Real Estate businesses as yours. Our professional services are dedicated to real estate commercialisation. This specialisation guarantees you to find all the services and help you need in one place. Gone are the days that your providers fingerpoint each other while you are left in the cold too often!
See our current features setting us apart from any other CRM in the FEATURES page on this site or go to our Optima-CRM website for full details & demo.
Learn why Optima-CRM was awarded a Top 10 position of Best CRM solutions worldwide recently (and the ONLY one dedicated to Real Estate). Here are some hints:
Innovation: Optima-CRM applies newer technologies than any other Real Estate software + includes the newest trends in Real Estate commercialisation made available to you first.
Personal: make it your own CRM thanks to its high flexibility in customisation you can mold it completely to your needs and business.
All-purpose: being the broadest CRM for Real Estate currently in the market, you will find EVERY type of real estate and transaction you may possible need...
Full-service: nothing is left to coincidence with our All-In-One solutions delivering you all you need centralised to be successful!